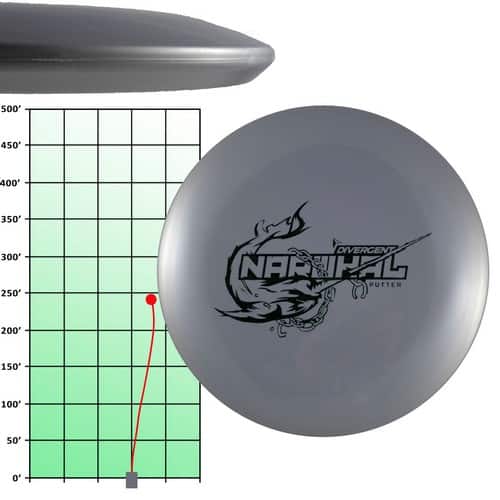 The Narwhal is a neutral putt & approach disc. Providing a nice and predictable straight flight. This is a small diameter golf disc with an aggressive dome.
The Narwhal putter is designed to work well as an all purpose disc. It is perfect for rounds where you only want to take one disc with you. This disc is a straight shooter with excellent glide and good distance for a putt and approach disc. It works well for curving left, right or stays straight when thrown flat, perfect for driving, approach shots, and putting!
If you're new to disc golf and just want to get out and play, consider purchasing the Divergent putter as your first (and perhaps only) disc golf disc.
This makes for a nice driving putter or your putting putter. This easy to throw putt & approach disc makes for a great addition to your disc golf bag.
NOTE: Disc stamp color and weight may vary. Narwhal discs typically way between 160-175grams.
Flight Ratings: 3/5/-1/1