Our new UV Color Shift Discs are so much fun to play with, even if you don't like disc golf!
There are four different UV Shift colors, and they all react to sunlight a little bit differently.
Indoor Color Without Sunlight
With the exception of the Red on top of the first disc, this is the original color of the MaxGrip UV Discs before sunlight exposure.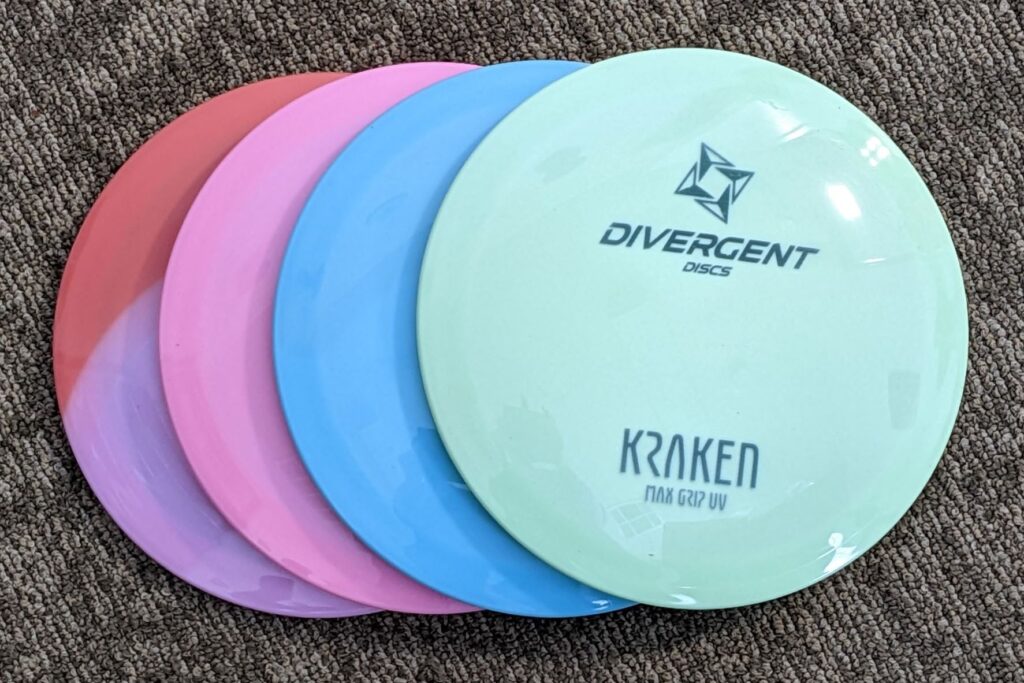 Outdoor Color
Give these discs a little sunlight and they change colors as follows.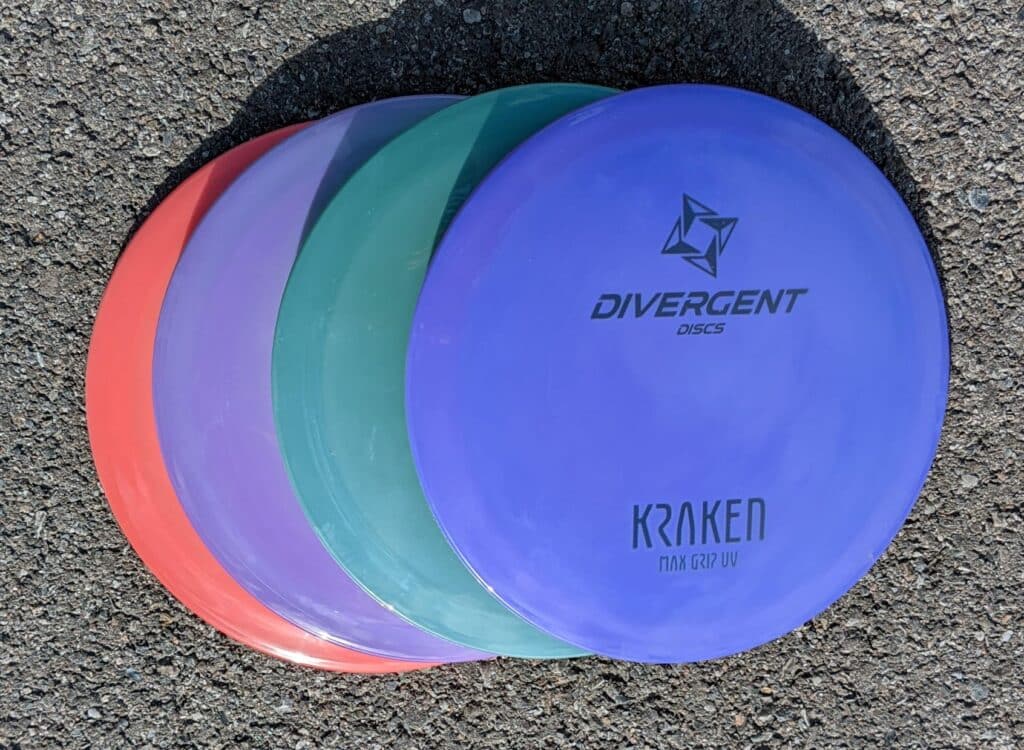 Light Pink to Red
The Light Pink Max Grip UV Disc turns to a brilliant red. This red stays for a very long time after sun exposure. The red fades over time, but it will still maintain a different shade for fifteen minutes after being in the sun. Because of the way that the color shade remains without sunlight, it's easy to take pictures of the Pink/Red UV Discs. This is the color you will want if you're looking to do sunlight disc art.
Blue to Green
The Light Blue MaxGrip UV Disc changes from a pastel light blue color to a dark Green Color. This green shade lasts awhile, but not quite as long as the pink to Red. Blue to green also allows for some fun UV art.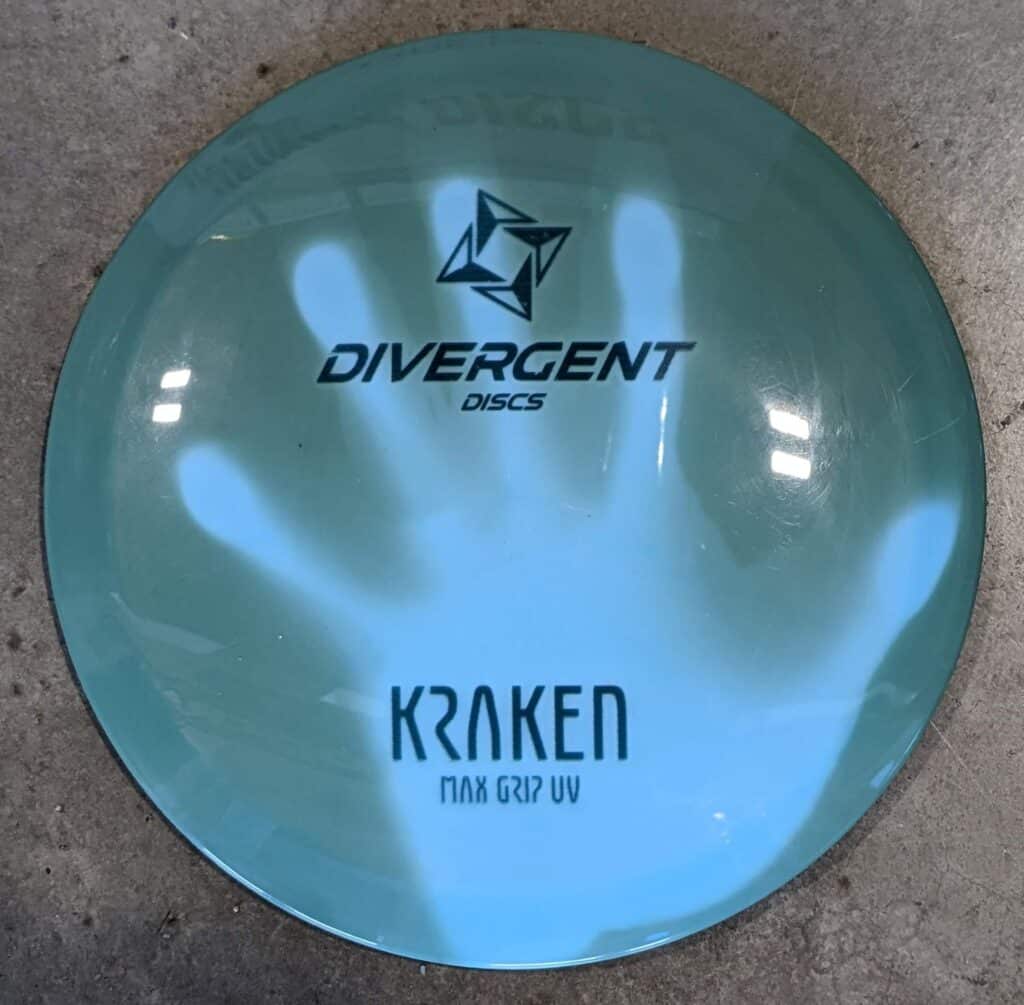 Green to Purple
The light green UV shift disc transforms to a greenish purple. When brought indoors, the purple color lasts only a few seconds before the disc returns to its natural Green.
Pink to Purple
The darker pink changes to a brilliant purple. This color changes and reverses to original color almost instantaneously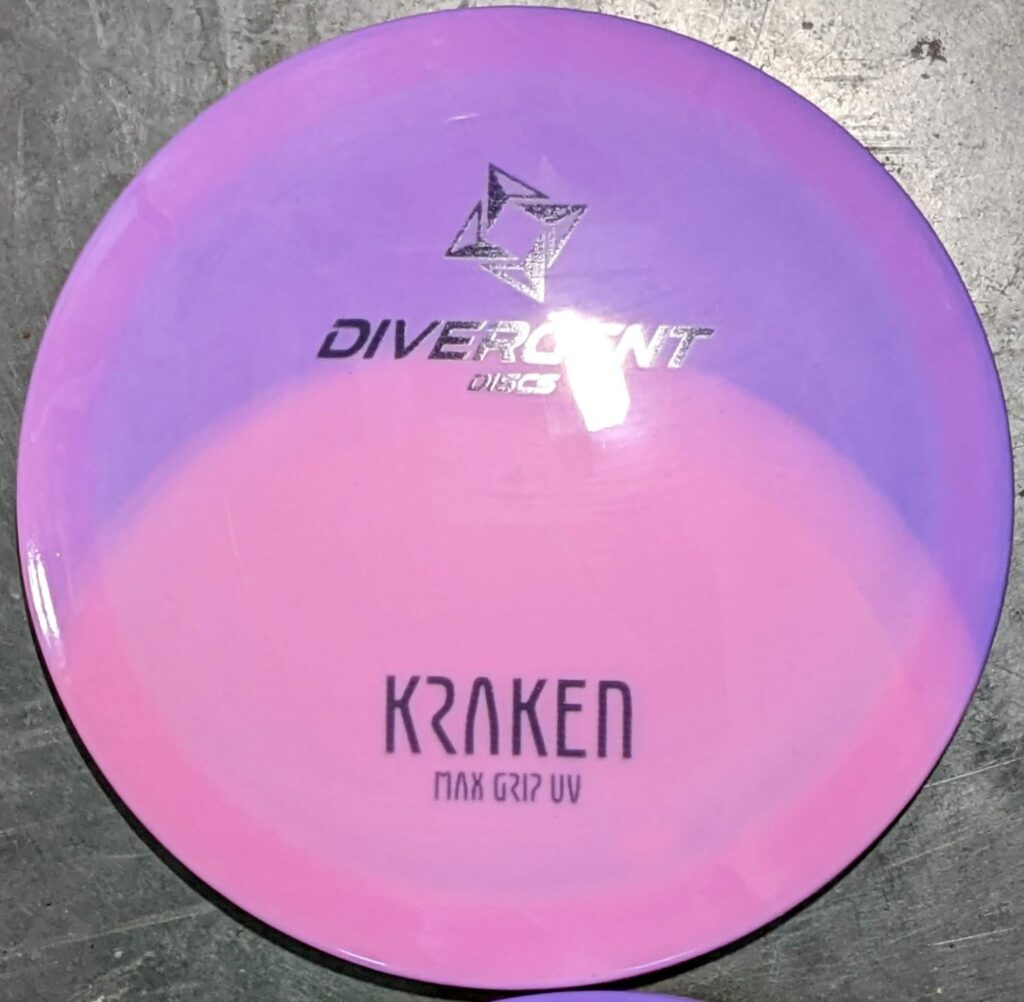 UV Discs are so much fun and fly great too. Buy UV Colorshift discs here.