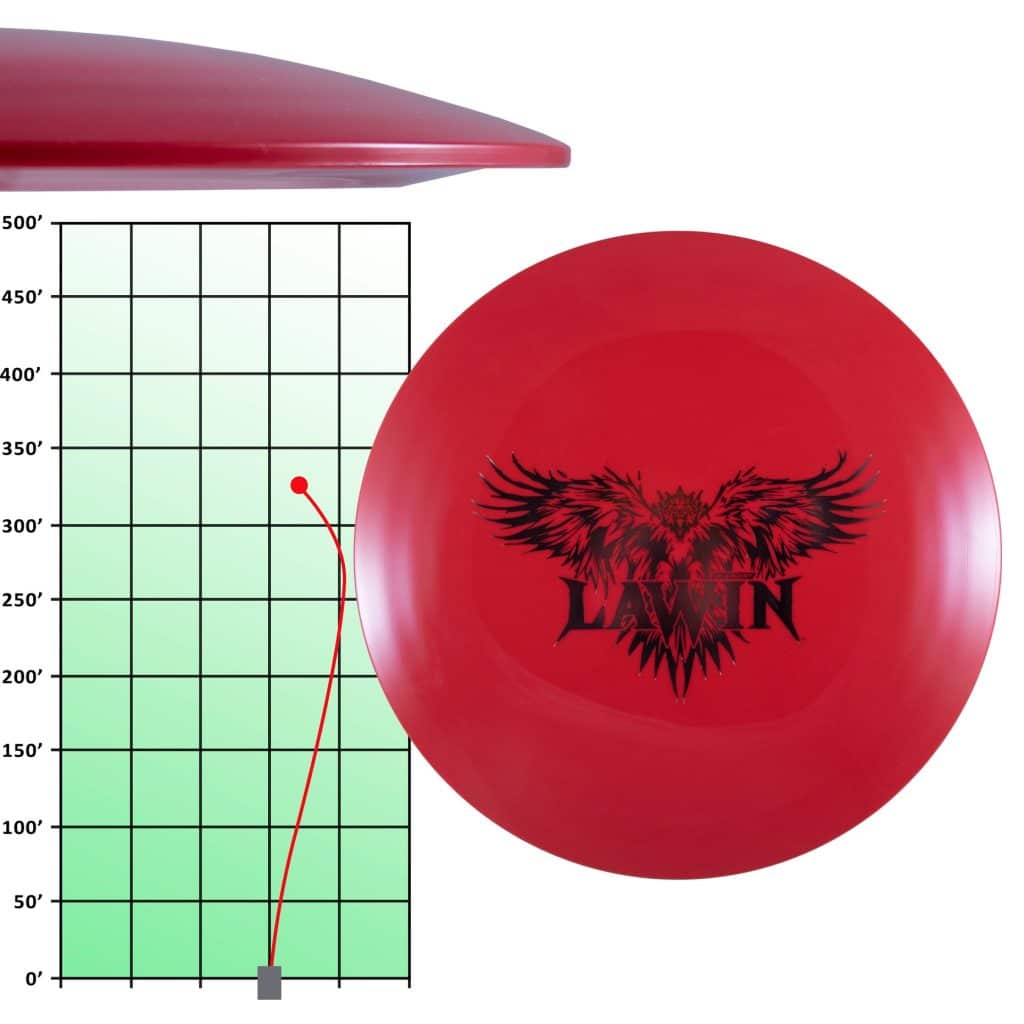 The Lawin is a high speed driver designed to help recreational disc golfers break 300 feet.
Lawin means "Eagle" and this disc likes to soar the high places.
This driver will provide a full S-Curve flight path for disc golfers who are currenlty able to throw between 250 and 300 feet.
The Lawin offers more high speed stability and distance potential than our other high speed driver the Basilisk. If the Basilisk becomes too flippy for you, try the Divergent Discs Lawin.
Note: Weight May Vary. Lawin's typically weigh between 160-168 grams.