As the sport of disc golf continues to grow in popularity across all age groups, one particular demographic that has been increasingly drawn to this exciting game is the senior citizen community. With its low-impact nature, low cost, and numerous health benefits, disc golf has become a favorite pastime for seniors.
As individuals age, it is a natural reality that their bodies undergo changes, leading to a decline in athleticism. This decline can significantly impact their arm speed, making it harder for them to achieve the same throwing distance as younger individuals. Peak athletic performance typically occurs in the late teens to mid-20s, and as one progresses beyond this age range, muscle mass, flexibility, and overall physical prowess tend to diminish gradually.
In the world of disc golf, most disc manufacturers design their discs with professional athletes in mind, targeting players at the peak of their physical abilities. However, this can pose challenges for older individuals and senior citizens who may struggle to generate the required arm speed to maximize the potential of these discs.
This is where Divergent Discs stand out, as they are specifically designed for recreational players. By understanding the unique needs of older players and catering to a broader range of skill levels, Divergent Discs offer discs that are perfectly suited for older people and senior citizens. These discs enable them to continue enjoying the sport and adapt their game to the changes in their physical abilities while still experiencing the thrill of disc golf.
In a recent YouTube video, Nick Arnette from "Old Dude Disc Golf" personally requested Divergent Discs, showing the increasing recognition of their suitability for senior players. We sent some discs to Nick and here are some of the highlights of the best discs for older players.
The Leviathan: The Ultimate Disc for Senior Citizens
Among the diverse lineup of Divergent Discs, the Leviathan stands out as the single best disc for senior citizens. Its unique design and flight characteristics allow for excellent control and consistent results. With its moderate speed and reliable stability, the Leviathan is an ideal disc for seniors seeking versatility and accuracy. Whether it's a short putt or a long approach shot, the Leviathan is a reliable companion for senior players looking to enhance their game.
The Tiyanak: Optimized Distance for Limited Throws
Recognizing that some senior players may have limitations in throwing distance, Divergent Discs introduced the Tiyanak as the perfect solution. Tailored for players who are unable to throw 200 feet in total distance, the Tiyanak excels as a dependable driver with optimized distance potential. Its well-balanced flight path ensures easy control and consistency, enabling seniors to focus on improving their techniques without worrying about excessive power requirements.
The Basilisk: Unlocking Distance Potential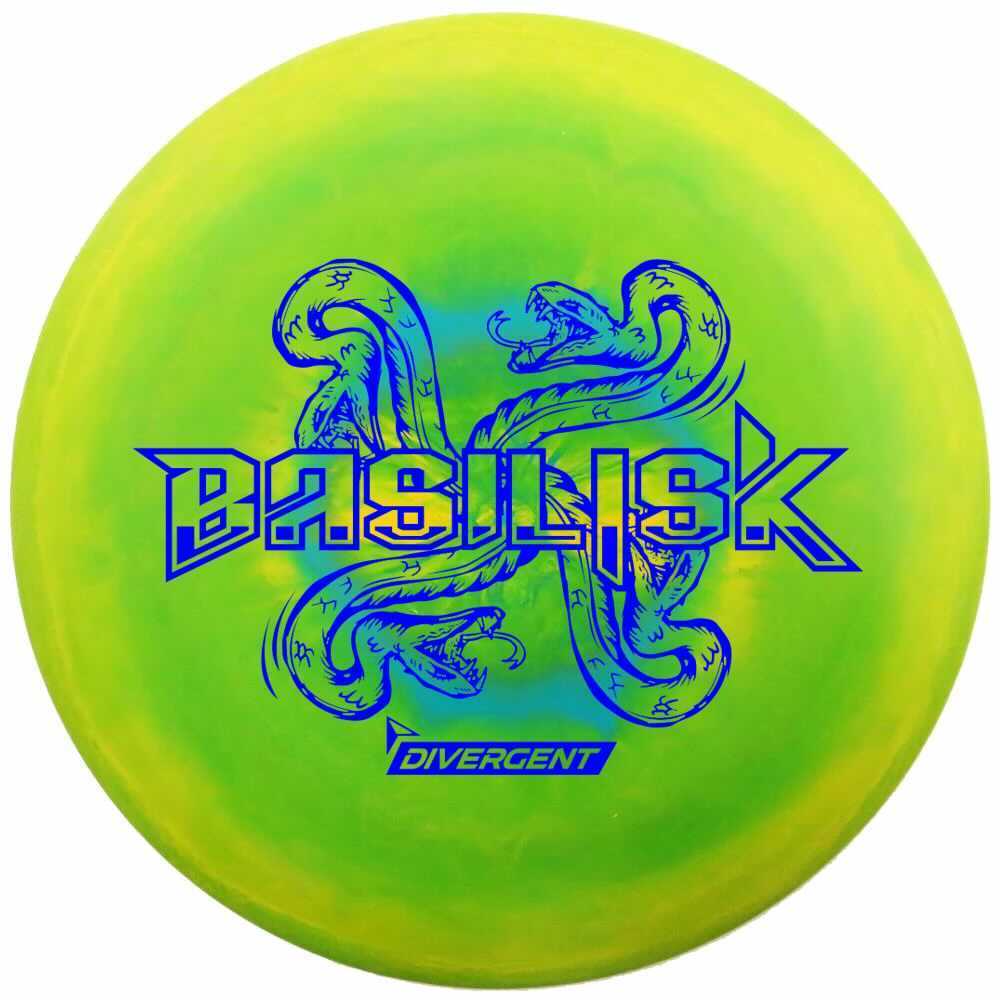 The Basilisk, another gem in the Divergent Discs collection, offers an exciting prospect for senior players who wish to add an additional 50 feet to their drives. As the only high-speed driver specially designed for players throwing less than 200 feet, the Basilisk incorporates innovative features that allow it to get a full distance driver flight path generating extra distance. With a comfortable grip and smooth release, senior players will find themselves achieving greater distances and improving their overall performance on the course.
The Alpas: Mastering Putt and Approach Shots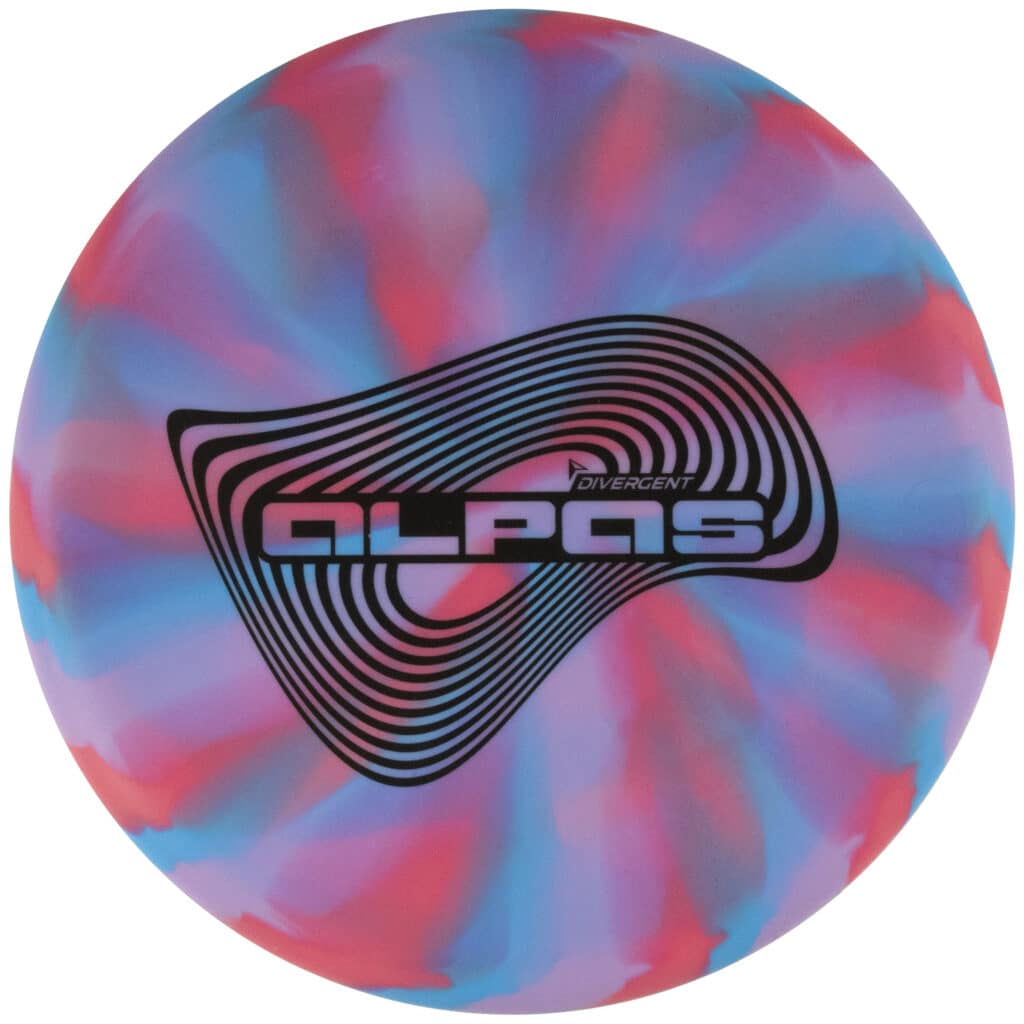 For seniors seeking an easy-to-throw disc for precise putt and approach shots, the Alpas stands as an exceptional choice. Its forgiving flight characteristics and floppy nature make it a reliable tool for seniors who prefer controlled and accurate shots around the basket. Additionally, the Alpas' anti-roll and anti-skip properties add an extra layer of control, ensuring a more enjoyable and hassle-free disc golf experience for senior players.
Divergent Discs Starter Sets: Perfect for Senior Citizens
Recognizing the needs of beginners and senior players alike, Divergent Discs offers an array of well-curated starter sets. These sets are perfect for senior citizens, providing them with a comprehensive selection of discs to kickstart their disc golf journey. The starter sets are thoughtfully crafted to cater to a wide range of skill levels, making them an excellent choice for seniors seeking to explore the sport or refine their existing skills.
The nice thing about starter sets is that you get a variety of different discs to try, and by purchasing them in bulk are able to save money over buying individually. While all of the Divergent Sets are excellent for senior citizens, we recommend the 5 Disc Max Value Starter set for those trying disc golf for the first time.
Watch How the Guys at Old Dude Disc Golf Throw Divergent Discs
Conclusion
In conclusion, Divergent Discs has proven to be a game-changer for senior citizens in the disc golf community. Discs that are easy to throw and designed for senior citizens are just more fun. Whether it's the Leviathan for overall versatility, the Tiyanak for optimized distance, the Basilisk for unlocking potential, or the Alpas for precise putt and approach shots, Divergent Discs has demonstrated its commitment to enhancing the disc golf experience for senior citizens. With their thoughtful starter sets, seniors can embark on their disc golf journey with confidence, backed by the reliability and performance of Divergent Discs.