We currently have six disc golf discs under development. We hope that these additional discs will be available for sale for the summer shopping season.
We are very excited to soon have a full lineup of discs available so that disc golfers can play complete rounds with every shot availability using a Divergent Disc.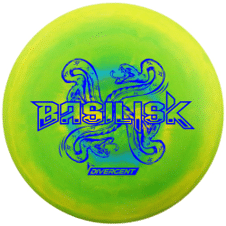 Basilisk Distance Driver – This is a very under stable high speed distance driver with a thick rim designed to give beginners the maximum possible distance.  Intermediate players will be able to get unprecedented distance with the Basilisk in tailwind situations.
Projected Flight Ratings 12/5/-4/1
Lawin Distance Driver – Lawin means "Eagle." This high speed driver is designed to be a distance maximizer as players develop more arm speed. Once the Basilisk gets too flippy, the Lawin will be the driver of choice for big distance. This driver has potential to go up to 400 feet in distance!
Projected Flight Ratings 12/5/-3/2
Minotaur Utility Driver – This very overstable fairway driver is designed for forehand throws, big hooking hyzers, and shot shaping anhyzer flex shots. You can count on the Minotaur when you need a big spikeing hyzer that won't go too far.
Projected Flight Ratings 8/3/0/4
TIYANAK Fairway Driver – This is a super easy to throw fairway driver that is more understable than the Kraken. This is a true beginner driver designed to give the brand new player max distance and a straight flight path.
Projected Flight Ratings 8/5/-4-1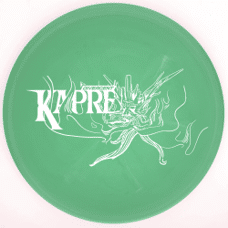 Kapre Midrange – The Kapre is a straight flying midrange with a deeper rim and more stability than the Leviathan. This is still a good midrange for beginners and recreational players, but intermediate players will also find more uses for the Kapre as an every throw workhorse mid.
Projected Flight Ratings 5/5/-1/1
Nuno Putter – The Nuno putter is designed to be a more traditional putting putter with a flatter top than the Narwhal.
Projected Fight Ratings 3/4/-1/1
Alpas Approach Disc – We are also increasing our line to include an ultra soft flexible approach disc made of silicone designed to stay put and not roll away. This disc was just PDGA approved and we hope to have it available in July. More details about the Alpas can be found here.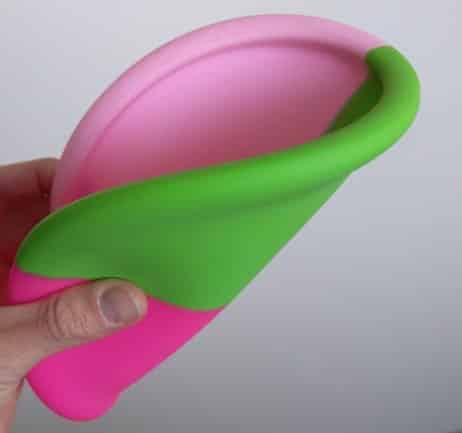 Package and Starter Sets
When the Basilisk, Kapre, and Nuno are mass produced we plan to have these three discs available in an additional three disc starter set. We hope to have this available in the US and Europe this summer.
Complete Set
Once all of the discs are available, we plan to sell them as a complete set that will also include a disc golf carrying bag.